What is Hymed?
Hymed is a unique collection of clinical and anti-inflammatory skin care products for the face and body as well as for pre and post-laser/operative care. Hymed uses high concentrations of hyaluronic acid in all its products to help healing through hydration. We incorporate medical grade and plant-derived ingredients including plant stem cells, peptides, antioxidants, vitamins in the state-of-the-art penetration formulation to deliver powerful results.
Hymed is a clinical skin care line that is natural and green. Hymed contains USP (pharmaceutical grade – medical grade) ingredients and many powerful patented peptides and plant extracts to show visible results.
Hymed uses a high percentage of hyaluronic acid solution to help heal, repair, and hydrate the skin. We set ourselves apart with our liquid crystal formulation. Our unique formulation with hyaluronic acid solution helps our water-soluble ingredients penetrate the deeper layers of the skin, thus producing extraordinary results. Hymed's cutting-edge liquid crystal formulation is the key to our clinical results.
Hymed focuses on minimizing inflammation. Hymed's formulations are completely free of inflammatory and irritating ingredients. We have formulated skin care products with anti-inflammatory agents and antioxidants in high concentrations to penetrate and deliver clinical results. In addition, with the help of hyaluronic acid, our products can help repair wounded skin, such as post-operative and post-laser damage, burns, or radiated skin. Furthermore, the hydration from hyaluronic acid solution will help to minimize scabbing and healing complications.
Hyaluronic acid is the most effective topical humectant currently available today and for the past 30 years; more effective in its water retention properties than glycerin, sorbitol, and collagen. Holding up to 1000 times its weight in water, hyaluronic acid is a natural key component of the dermis. It effectively binds water to cells and is responsible for elasticity and resilience of the skin. In addition, its ability to associate with lipids in skin surface cell membranes greatly enhances its ability to deliver its retained water and enriches its property of reducing transepidermal water loss. Thus, the addition of hyaluronic acid is vital in a skin care line for its exceptional efficacy.
Advanced Acne Treatment
A water-based spot treatment with hyaluronic acid and natural botanical extracts that helps to calm and heal blemish-prone skin. Contains ingredients that help combat bacteria and soothe inflamed skin. Blemish fighters and anti-inflammatory ingredients such as centipeda cunninghamii, neem, green tea, wasabi, olive fruit prime, and MSM (a stabilized form of sulfur) leave the skin clear and healthy.
Beyond Complex C
This one-of-a-kind breakthrough formula with proven ingredients helps stimulate cell renewal to restore a youthful glow. A unique encapsulation technology serves as an effective delivery system of vitamin C to the skin, which helps to reduce wrinkles and minimize free radical damage. The skin feels immediately softer and smoother with a noticeable improvement in tone and texture.
Colloidal Silver Mist
The time-tested curative powers of colloidal silver and lavender flowers are blended in this revitalizing tonic and healing floral water.
Gentle Skin Cleanser
A gentle, non-alkaline, foaming, and hydrating cleanser perfect for all skin types – especially those with sensitive, post-operative, or problem skin.
Glycolic Home Treatment
This ultimate exfoliating and rejuvenating treatment helps to reveal youthful and more radiant skin with this multi-fruit acid exfoliating treatment. This leave on treatment helps increase cellular turnover and minimize fine lines and wrinkles. Beautifully evens skin tone and texture. Excellent for all skin types.
Healing and Renewing Serum
A super-moisturizing, healing serum that contains retinol, hyaluronic acid, plant peptides, antioxidants, vitamins, and the most powerful anti-inflammatory ingredient centipeda cunninghamii all in a hyaluronic acid solution. Our plant-derived hyaluronic acid helps to heal and hydrate the skin while vitamin A, beta glucan, peptides, and antioxidants help cell renewal.
Herbal Colon Cleanse
Our Herbal Colon Cleanse helps to remove waste matter and toxins accumulated in the colon over time which contributes significantly to better physical and mental health as well as healthy, glowing skin. Regular detoxification of the colon also helps to prevent inflammation, skin eruptions and premature aging.
Reconstructive Creme
An incredible therapeutic treatment that is perfect for dry/damaged skin. This super-moisturizing, beneficial crème is wonderful for the entire body. With a high concentrate of hyaluronic acid, this rich and creamy moisturizer will hydrate and heal the skin.
Salicylic Facial Cleanser
An exfoliating cleanser containing salicylic acid, multi-fruit acids and hyaluronic acid. This pH-balanced cleanser lifts away impurities while salicylic acid deep cleanses the sebaceous follicles. Hyaluronic acid will maintain the skin's natural moisture balance.
Ultimate Anti-Oxidants Vitamins and Minerals
This Women's Formula is the mother of all supplements what a women's needs. This synergic Formula has taken into consideration all the deficiencies in a women. Good example is that you need Vitamin D and boron in addition to calcium to synthesize calcium and increase bone density. Also, we have women's phyto nutrients like Cranberry extract, Isoflavones, Black Cohosh, Chasteberry, Lutein & Lycopene. Due to hormonal fluctuations during cycles, we have added Ginkgo Biloba leaf extract for memory and Panax Ginseng and Green Tea for energy.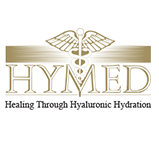 Contact Healthy Solutions Today!