Buy Essential Oils in Tallahassee
What are Essential Oils?
Essential oils are natural aromatic compounds found in the seeds, bark, stems, roots, and flowers of plants. They can be both beautifully and powerfully fragrant, eliciting profound emotional responses. Yet the use of essential oils goes well beyond their fragrant appeal.
Used throughout history for their medicinal and therapeutic benefits, essential oils can be used as natural alternatives in holistic self-care practices. Their unique chemistry allows them to be used aromatically and applied topically to the skin, while other essential oils can be used as dietary aids to promote vitality and well being.
Balance
Adds to a relaxing massage
Creates a calming atmosphere
When diffused, provides a tranquil aroma
Breathe
Maintains feelings of clear airways and easy breathing
Promotes a restful nights sleep
Helps minimize the effects of seasonal threats
Cinnamon Bark
Internal use supports healthy metabolic function*
Helps maintain a healthy immune system when taken internally*
Naturally repels insects
Long used to flavor food
Deep Blue
Soothing and cooling oil blend
Comforting part of a massage
Digest Zen
Supports healthy digestion when used internally*
When consumed, soothes the occasional upset stomach*
Taken orally, helps reduce gas and occasional indigestion*
Compliments a comforting abdominal massage with a spicy, sweet, and minty aroma
Introductory Kit
Three bestselling doTERRA CPTG Certified Pure Tested Grade™ essential oils—Lemon, Lavender, and Peppermint—offer the ideal entry point for anyone hoping to transform his or her life with the power of nature. The kit comes in convenient packaging and includes several suggested uses to help you get going right.
Lavender
Soothes occasional skin irritations
Taken internally, Lavender oil reduces anxious feelings and promotes peaceful sleep*
Helps ease feelings of tension when used internally*
Lemon
Cleanses and purifies the air and surfaces
Internal use naturally cleanses the body and aids in digestion
Uplifting, positive aroma
On Guard
Supports healthy immune and respiratory function when used internally*
Ingest to support the body's natural antioxidant defenses*
Powerful surface cleaner
Energizing and uplifting aroma
On Guard Foaming Hand Wash
Gentle cleansers and emollients clean and soften hands throughout the day without drying or irritating sensitive skin
doTERRA On Guard Foaming Hand Wash is pH balanced to protect the delicate moisture barriers of the skin
The spice and citrus aromas of doTERRA On Guard invigorate the senses during and after use
The power of doTERRA On Guard essential oils enhances the cleansing function to take it to a new level and set it apart from other commercially branded products
On Guard Sanitizing Mist
Kills 99.9% of germs and bacteria
doTERRA On Guard Protective Blend provides an invigorating citrus spice aroma
Infused with moisturizing apple extract
Cleanses hands when soap and water are unavaliable
Convenient size for travel and on-the-go use
Use to sanitize hands after touching gym equipment, door handles, and shopping carts
On Guard Natural Whitening Toothpaste
Proprietary doTERRA On Guard essential oil blend of Wild Orange, Clove, Cinnamon, Eucalyptus, and Rosemary cleans and freshens breath
Hydroxyapatite helps to preserve the teeth enamel's original composition to maintain healthy teeth
Myrrh is beneficial for oral hygiene
Peppermint essential oil, combined with the doTERRA On Guard essential oil blend, leaves your breath cinnamon-mint fresh
Natural xylitol sweetener adds to a great overall flavor while helping to keep the teeth and gums clean
Hydrated silica is a natural abrasive that helps remove tooth stains
Peppermint
When ingested, Peppermint essential oil promotes healthy respiratory function and clear breathing*
Peppermint oil promotes digestive health when taken internally*
Repels bugs naturally
Serenity
Creates a restful environment at bedtime
Calming and soothing aroma
Encourages a tranquil atmosphere
Slim & Sassy
Promotes healthy metabolism when ingested*
Helps manage hunger cravings when taken with water*
Diuretic-, stimulant-, and calorie-free
Tea Tree
Renowned for its cleansing and rejuvenating effect on the skin
Diffuse throughout the home to help purify and freshen the air
Soothing to irritated skin
Wild Orange
Powerful cleanser and purifying agent
Internal use supports healthy immune function*
Creates an uplifting environment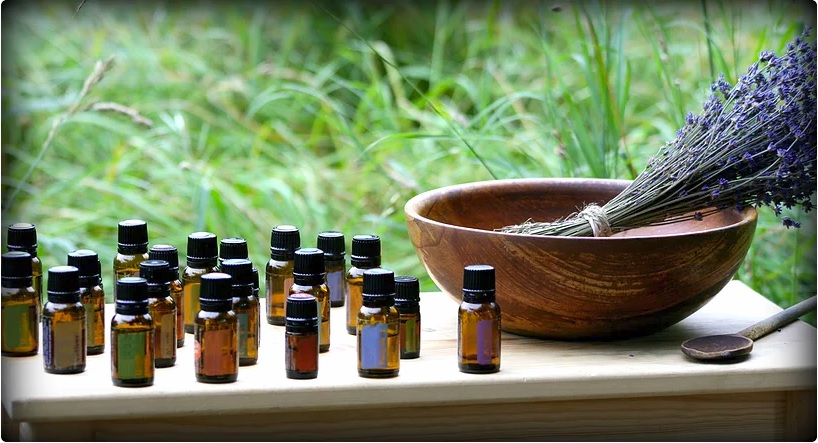 Contact Healthy Solutions Today!